FACILITATED LIVE
Activate Your Female Power
PROGRAM
Are you ready to be lit up?
Done with feeling like your femaleness is a burden or liability?
Curious about how being female makes you uniquely gifted to be part of the solution?
Then come and join us!
Photo Credit: aarn giri – Unsplash
Like a lotus rising towards the sun,
Activate Your Female Power
is a movement to restore the sacredness of the female body to the planet. It began with
the book
, which unfurled into a self-paced,
online video program
, that then flowered into a 7-month
AYFP Facilitator Training
, which blossomed into this facilitated, in-person program, where a skilled facilitator guides you through the book in the company of other women. This amazing movement has its own gathering momentum. Can you feel it calling you?
Our 7-Session Facilitated
Activate Your Female Power program
is for…
Conscious, courageous, committed women, ready to join a global network dedicated to living the sacredness of our female bodies, in order to bring healing and balance to ourselves, our communities and Mother Earth.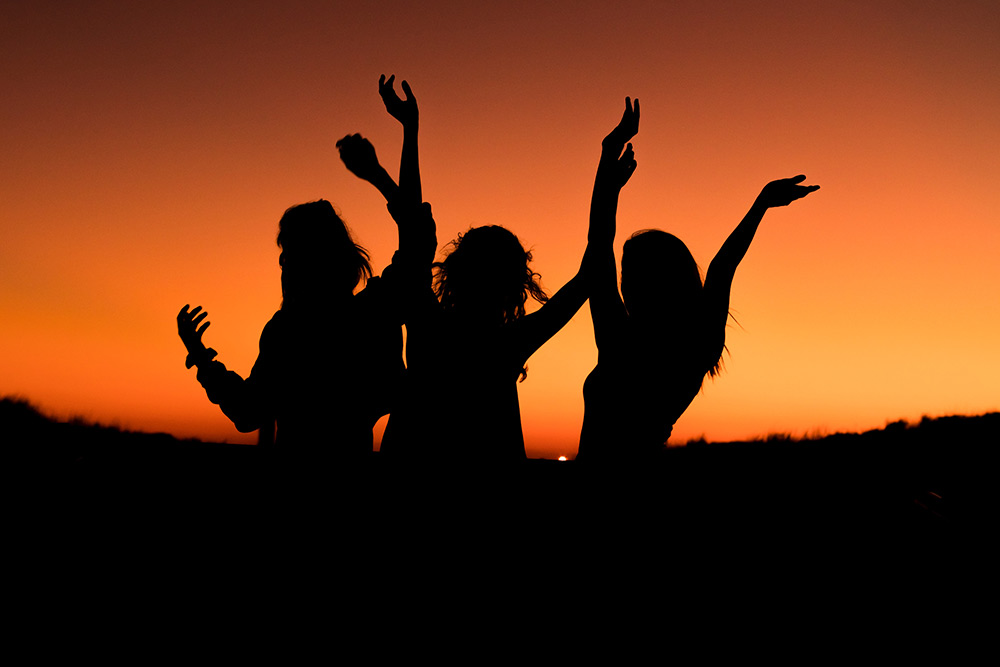 About the program:
Our sisterhood circle is a 7-session facilitated journey based on Sharon's book, Activate Your Female Power, where you explore with other women, the mystery, beauty, and absolute wonder of being female. Both in-person and online programs are available. At present, facilitators live in Australia and locations for in-person programs are listed in the facilitator information below. If you live somewhere else in the world, the online version is accessible for you. For information about dates, cost, location and mode of delivery, please browse the Read More section for each facilitator below. Note: all facilitators agree to donate 10% of earnings from the program to organisations that support women or the planet.
During our weekly or fortnightly circles, you'll experience conversations, activations, and meditations that re-encode your body, so the information you're learning through the book becomes a truly transformative, embodied experience. Because that's how women learn best. Through our bodies.
Activate Your Female Power is a guided tour of what it means to be born female, so we begin to view the female body with completely fresh eyes.
Chapter by chapter, organ by organ, the inner landscape of femaleness is revealed in a narrative strip-tease that culminates in menstruation as the crowning jewel of the book!
In place of the 'faulty machine', we find a sophisticated ecosystem, with its own laws of nature and a blueprint for healthy fertility, pregnancy, birthing, sexuality and menstruation. Hormones become allies and the Blood Mysteries of menarche, birth and menopause, become sacred portals into female power – a theme explored more fully in the sequel book, Following the Menstrual Flow: Through Menarche, Birth and Menopause (coming soon!)
And the most powerful, subversive agenda of the book? As microcosm of Earth's macrocosm, the female body houses an exceptional form of spiritual power – an embodied womb-knowing that all matter is sacred, that our bodies are holy and that Mother Earth is a divine, living Being. When activated, this embodied knowing becomes a potent form of biological leadership in your everyday life – as a woman, a mother, a partner, worker, friend, colleague. A fierce Mama Bear energy that's willing to protect Life at any cost. This agenda is our way of tackling the climate emergency, of saying NO! to what destroys Life.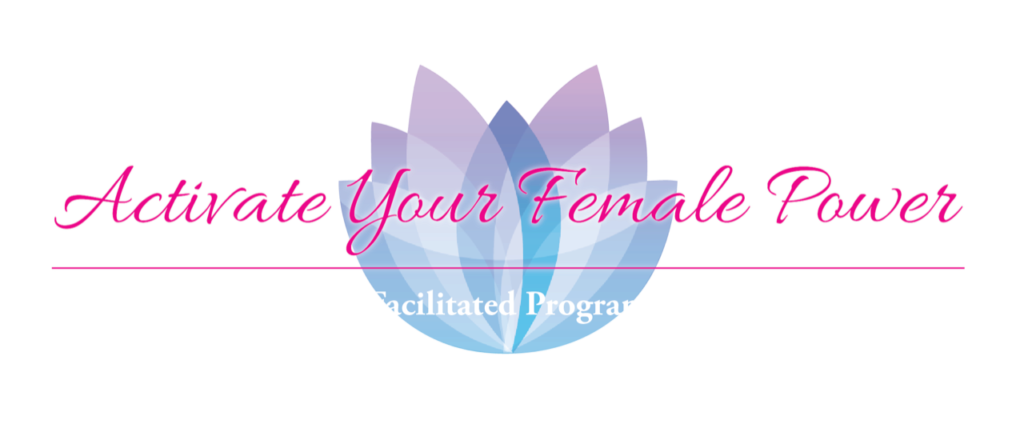 Benefits of the Program:
What you'll gain from joining us in this movement …
• Detailed knowledge of your beautiful body and its exquisite design.
• Healing practices for trauma, shame, abuse, self-loathing and negative body image.
• Develop an intimate loving connection with your body.
• Transform your relationship with menstruation from aversion to deep love.
• Enhance your sexual pleasure by understanding the divine design.
• Belong to a sisterhood who support one another and have each other's backs.
• Reframe hormones, menstruation and menopause into spiritual portals.
• Enjoy a reciprocal, rewarding relationship with Mother Earth.
• Awaken your biological leadership and your Mama Bear authority.
• Embody your sacred female power.
Each Activate Your Female Power Facilitator has undergone a rigorous 7-month training program with Dr Sharon Moloney (founder of the movement), assessed and credentialed by academic standards. The training includes in-depth knowledge about fertility, birthing, female sexuality, menstruation and care for Mother Earth.
Facilitators also acquired trauma-informed counselling and space-holding skills specific to these female experiences, so they know how to create a safe container for other women to explore their most sensitive, vulnerable places.
In addition, facilitators have undergone their own deep personal transformation process, in order to embody this knowledge. Each facilitator brings their own unique genius to the program. Check out the descriptions below to get a feel for which one you resonate with the most.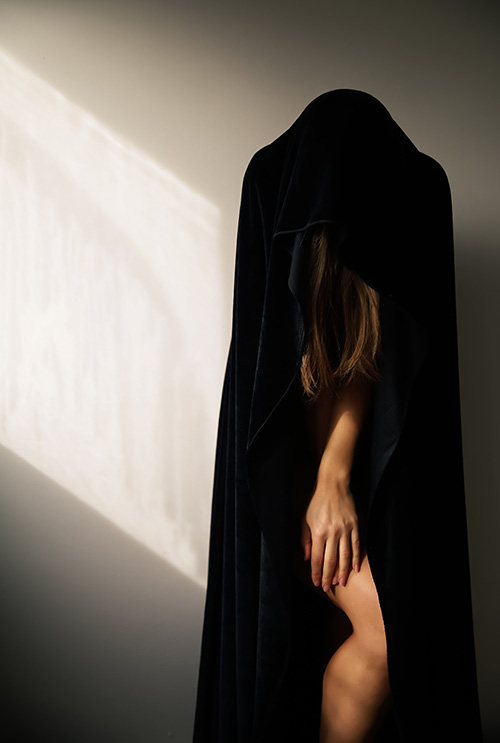 Photo credit: Ava Sol Unsplash
We are a bunch of luscious, smart, sexy, renegade facilitators who got so turned on by our femaleness that we just had to share the love. Activating our female power has totally transformed our lives and now we can't wait to share the magic with you!
Our dream is a global network of 144,000 women, dedicated to living the sacredness of our female bodies, so that male female balance is restored to our planet, and we are living a life that's heart-centred and rooted in our connection to Mother Earth.
It's a BIG dream and we can't do it alone, but we can do it together.
Right now, the world needs our activated female presence as never before. So come and join us! Unleash your sacred female power as a force to contend with!
Call or message any of the facilitator numbers above, or send us an email, so we can warmly welcome you on board!
Much love from all of us.
Xxx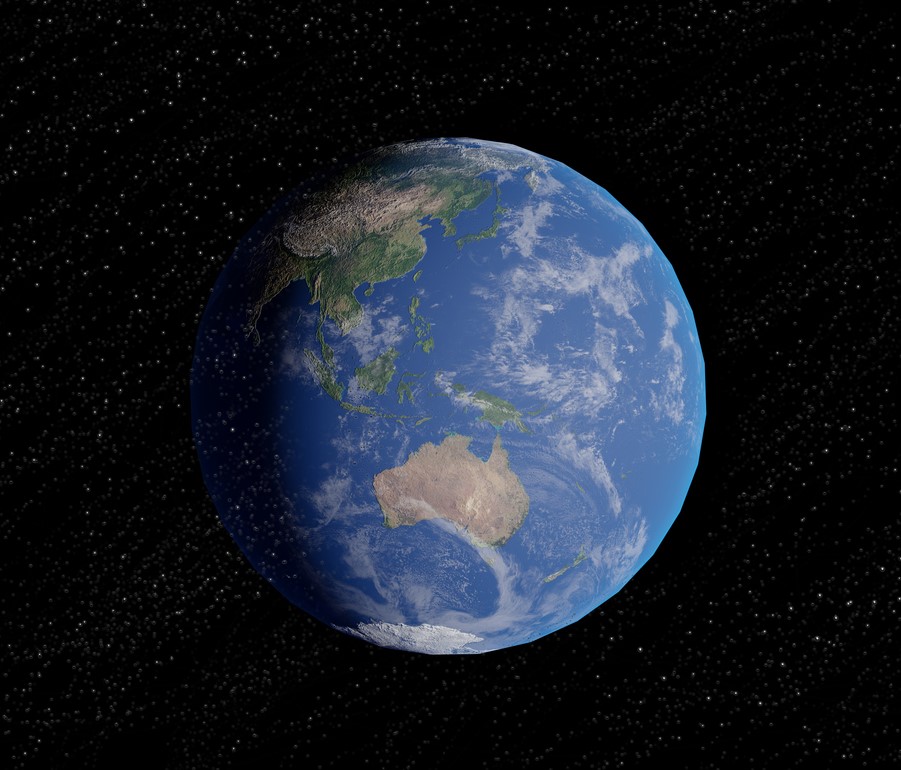 Photo credit: Amalia Vargas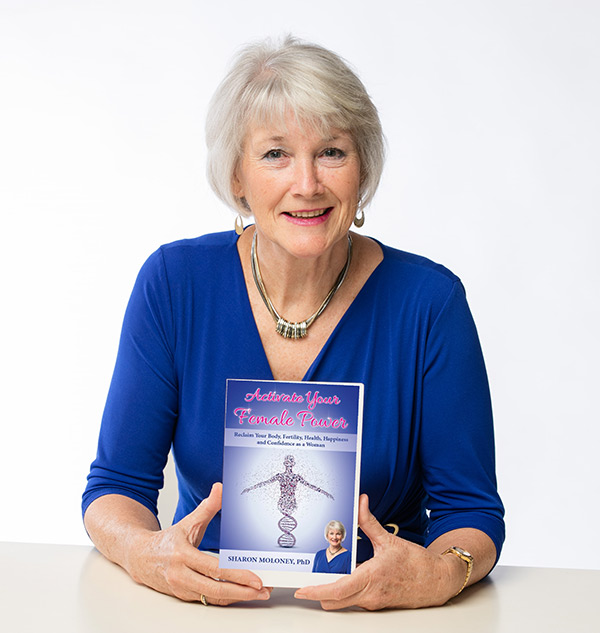 Dr Sharon Moloney, founder of the Institute of Female Empowerment and director of Activate Your Female Power, is a wise woman, Elder and pioneer in women's spirituality. With a PhD in Female Biology as Sacred, she guides women to find, reclaim and embody their sacred female power. Sharon is a fertility therapist, birth educator, menstruation ambassador & hypnotherapist, as well as an author, speaker, educator and trainer. Before her work in women's health and spirituality, Sharon was a Benedictine nun. When she left the monastery, she grappled with reproductive health issues that led her to study the female body in depth. This study became a spiritual awakening as she realised her beautiful female body was a pathway to spirit. Now her mission is to share this wisdom with the world.
General Enquiries :
E: sharon.moloney.ayfp@gmail.com M +61 437 825 564.
© Sharon Moloney 2021. All rights reserved.